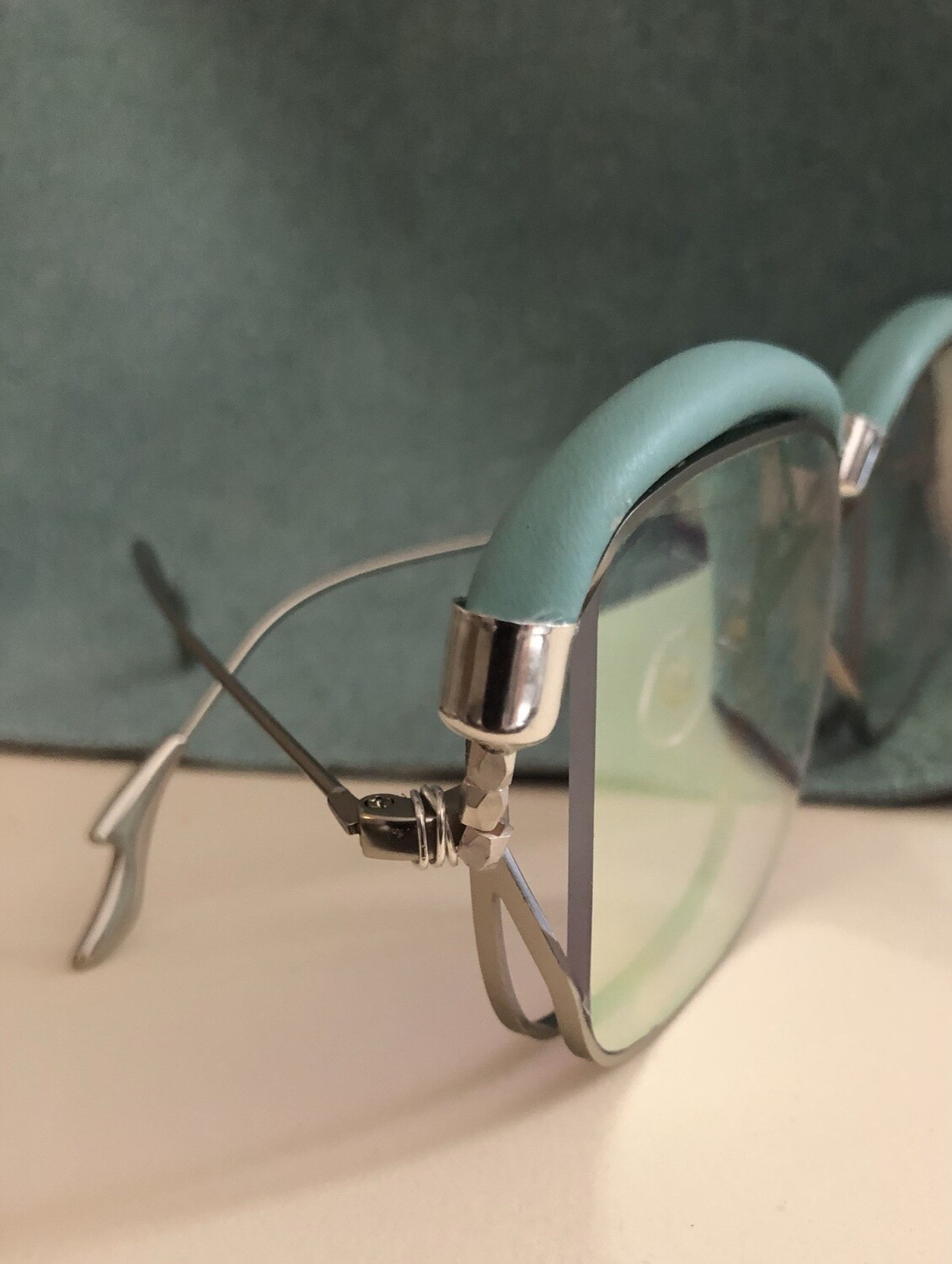 Blue Teal Leather Square Sunglasses
00139
Product Details
Teal blue leather with slightly blue tinted frames.
Picture yourself in Iceland (specifically the blue lagoon) the water matches those fabulous teal blue sunglasses that you're sporting. The scantily clothed dark haired waiter serves you a blue lagoon cocktail. Girrl…you look Fabulous!
400 UV protection metal frames with blue leather

lens width 2.1 lens height 1.9 bridge 0.8 temple 5
Ships to the United states only. Contact for international shipping.
Save this product for later