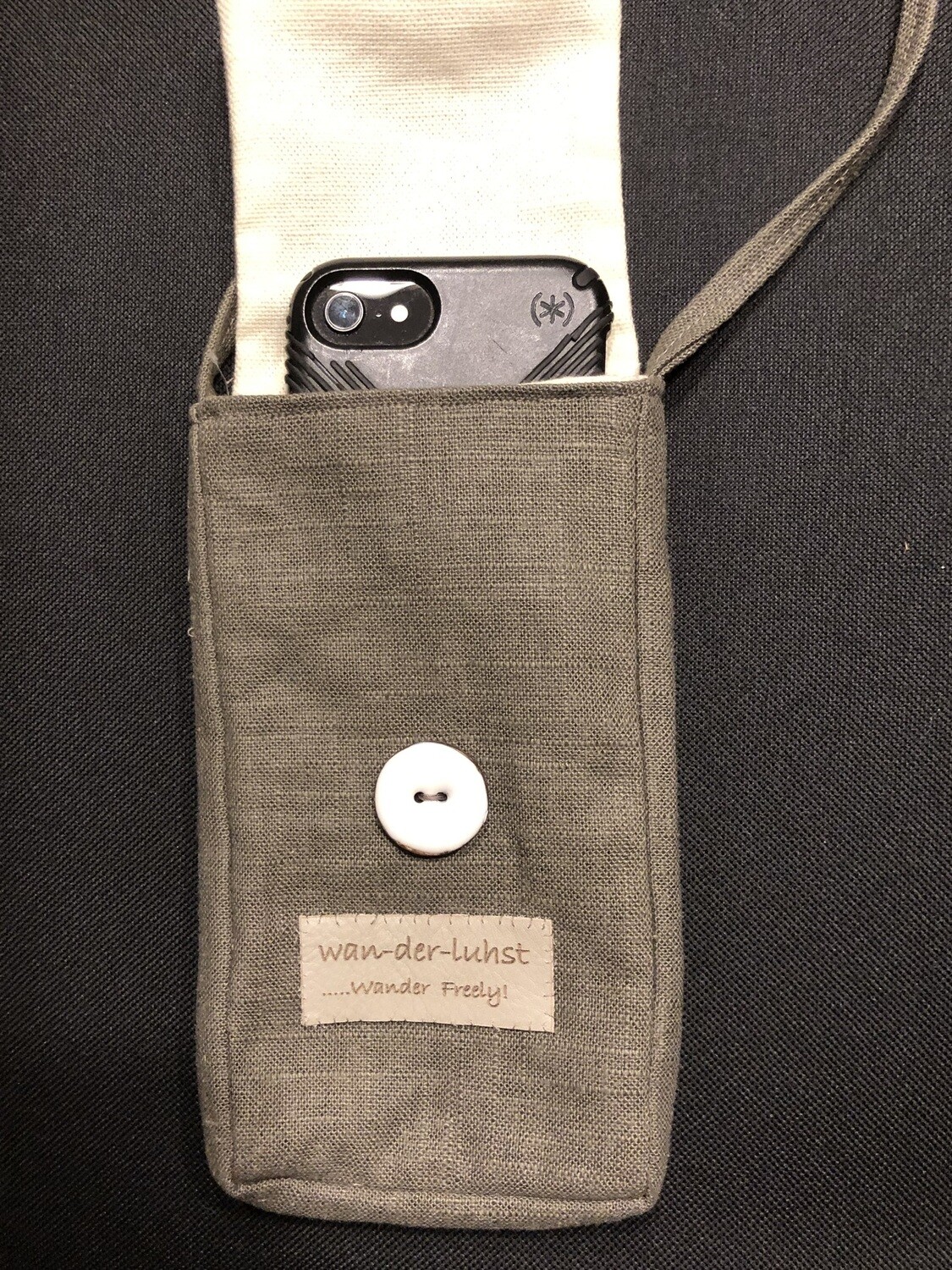 Crossbody Linen Phone Bag "Wanderlust"
SKU 00069
Product Details
Wanderlust is about travel, it's a state of mind. The phone bag is part of my new messenger / mailbag collection. Linen on linen makes a very clean sophisticated crossbody bag.
Size 4.5" width 7" height FREE SHIPPING
SHIPS TO THE UNITED STATES ONLY FOR INTERNATIONAL SHIPPING PLEASE CONTACT US FOR A QUOTE.
Save this product for later