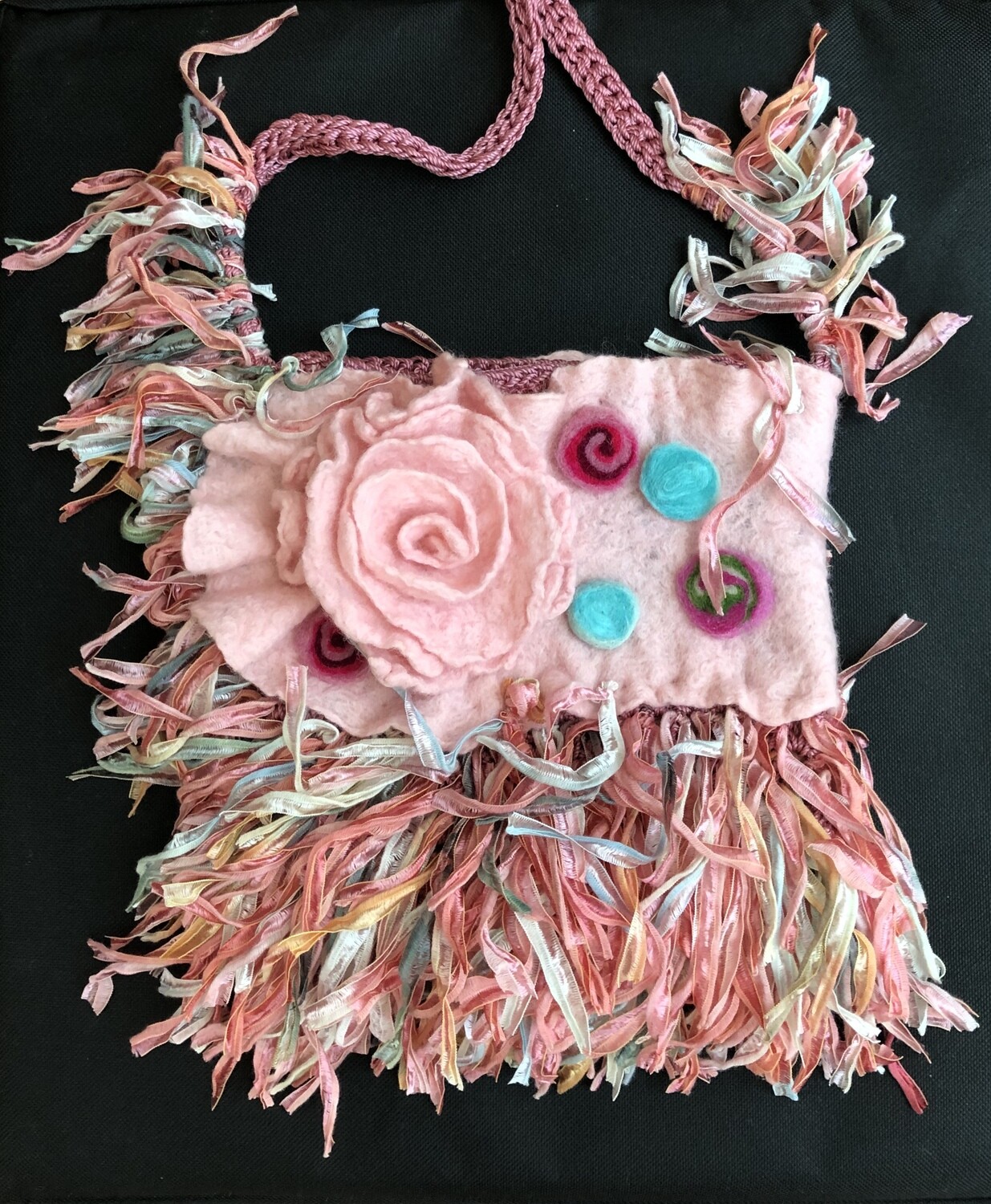 Pink & Whimsical Crossbody Handbag
SKU 00070
Product Details
This little one of a kind felted handbag is so cute with a big rose and spinning wheels.
Exterior: one-of-a-kind, Handmade felt, Colorful dyed ribbon, Zipper top
Interior: Lined Interior zipper Credit card pocket
Size: Actual bag size before adding ribbon 71/2" x 8" useable space. Fluff and ribbon fringe give the appearance of being larger.
Details: Multiple pink tones With a hint of light blue, Handmade felt, Very subtle flowing multi toned ribbon.
The core bag is crochet with a crossbody crocheted strap.


STANDARD SHIPPING TO THE UNITED STATES ONLY! INTERNATIONAL SHIPPING PLEASE CONTACT US FOR A SHIPPING QUOTE!

Save this product for later