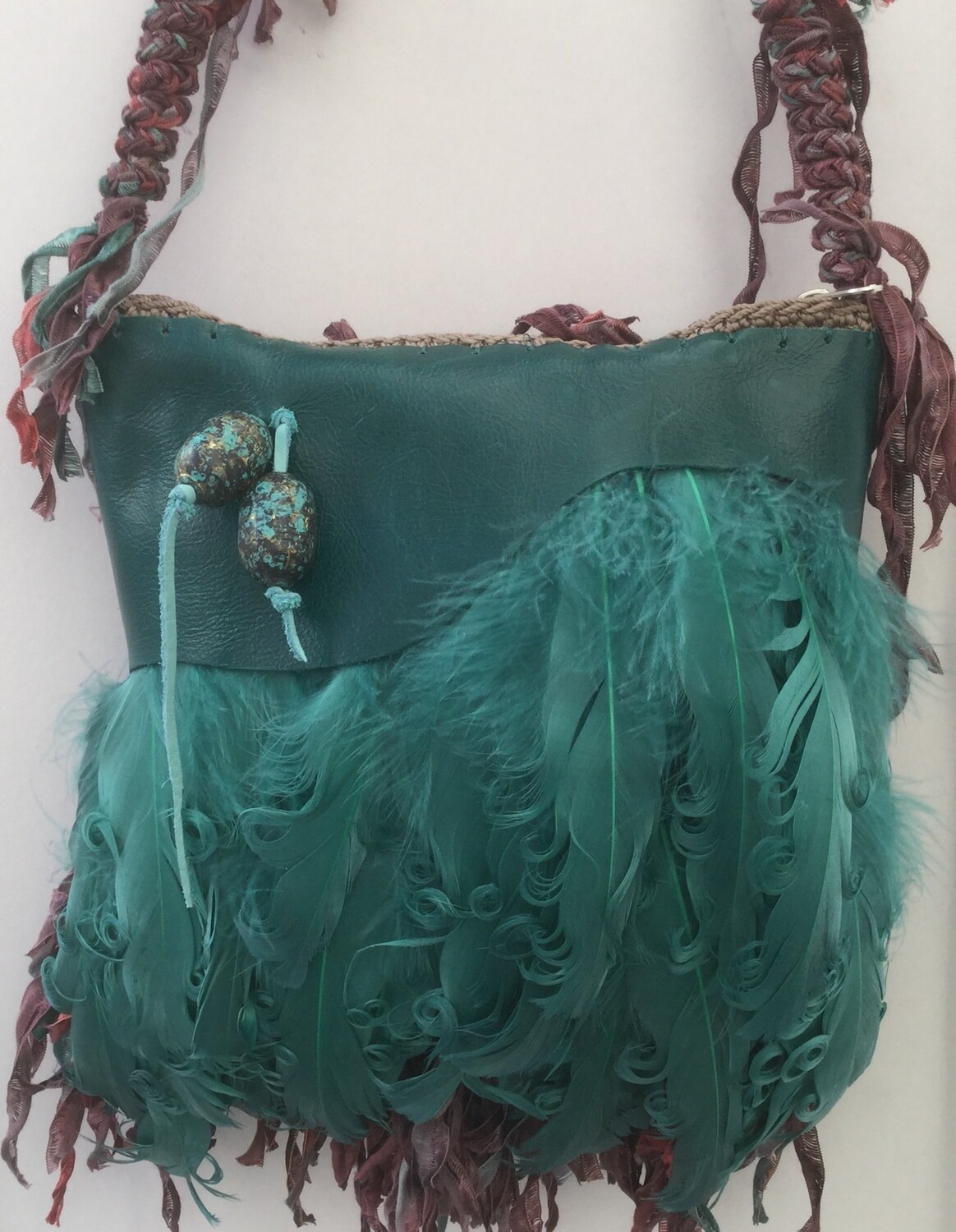 Teal Green Curled Feather Handbag
SKU 00016
Product Details
8"Vibrant Teal/Green hand curled feather Handbag with multi color burgundy & teal hand dyed ribbon. The frontside has a small amount of leather at the top with beads.
The backside of the bag is matching ribbon. The crochet crossbody or shoulder strap is adjustable by tying a knot. The interior is fully lined with a zipper pocket plus a credit card pocket.
The useable space is 7.5" x 8" the fluffy feathers and ribbon give the handbag a much larger appearance.
SHIPPING TO THE UNITED STATES ONLY. FOR INTERNATIONAL SHIPPING PLEASE CONTACT US FOR A SHIPPING QUOTE.
Save this product for later