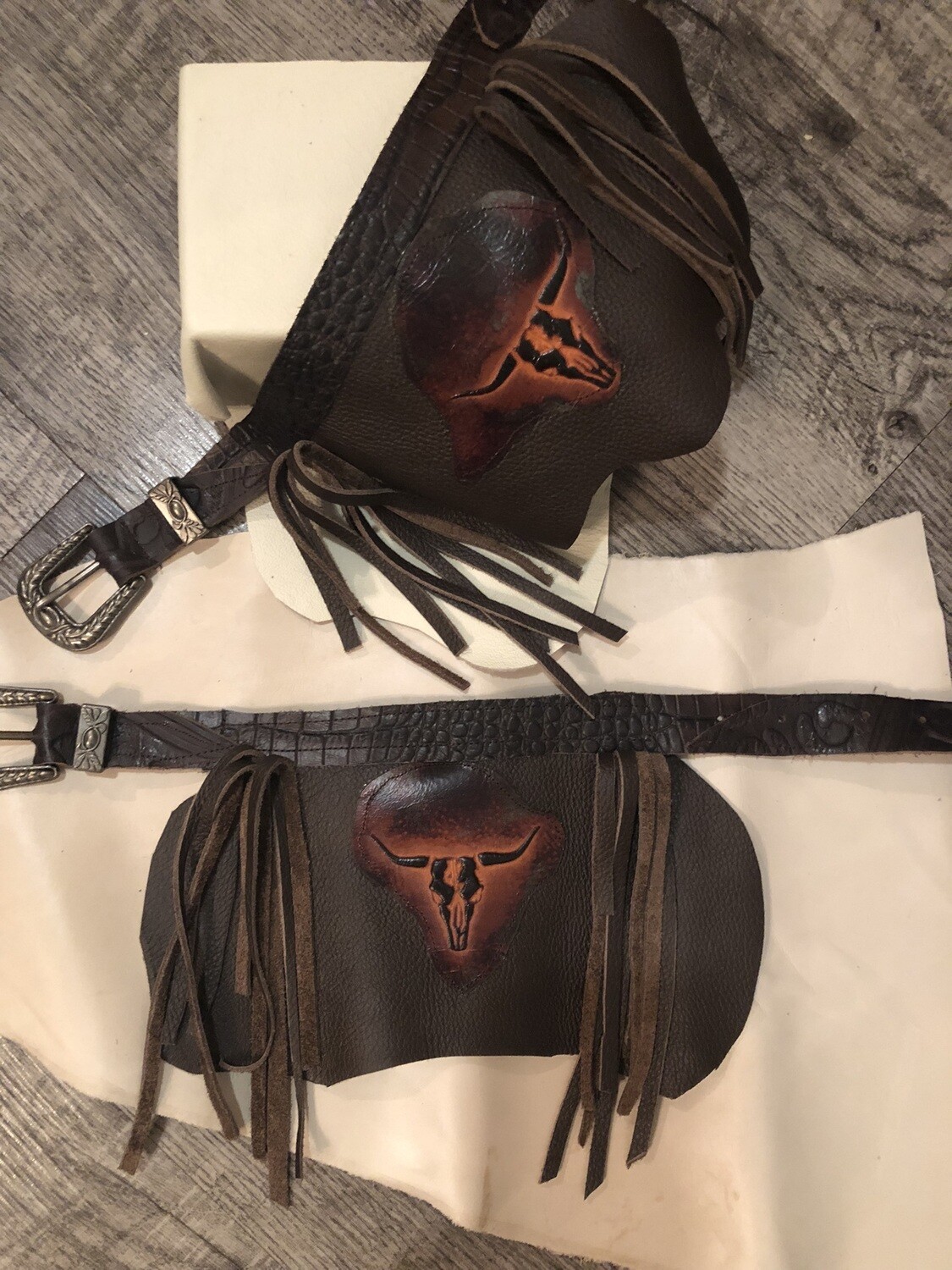 Western Boot Cuffs Brown Leather w/Orange steer head
00307
Western is the new global phenomenon!
Product Details
RIDE LIKE A COWGIRL! One of a kind Brown Leather boot or ankle cuff. Western adjustable belt buckle strap. Orange steer head w/leather fringe
A leather Steer head on the front with fringe on the sides.
Shipping to the United States only!
Save this product for later