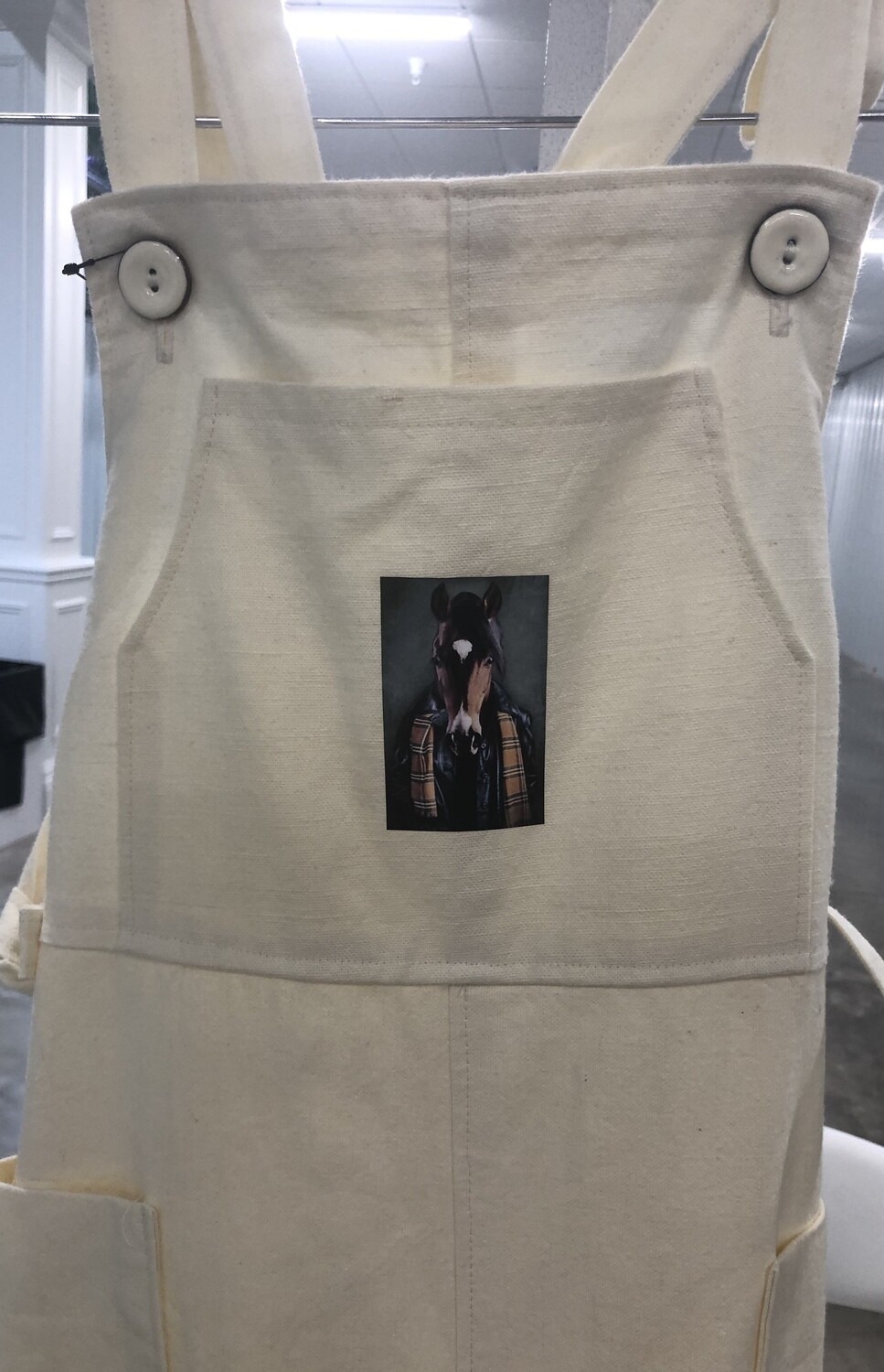 Women's White Linen Overalls size 8-9-10-11
00165
Product Details
REDUCED FROM $150.00
These are now "ROY" OVERALLS. Roy is my horse design. I will be adding him to many items.
From the new line of "Dungarees & Nickers" the fabric is a high quality heavy Linen. Prewashed. Suggested cold water woollite or dry clean.
Uniquely Designed to fit size 8-11 see sizes below
The waist has ties on both sides. Cinch them in at the waist. The length has tabs....roll them up to shorten.
SHIPS TO THE UNITED STATES ONLY.
Save this product for later